4 Day Standard Independent Walk - Furneaux Lodge, Mahana Lodge & Portage Hotel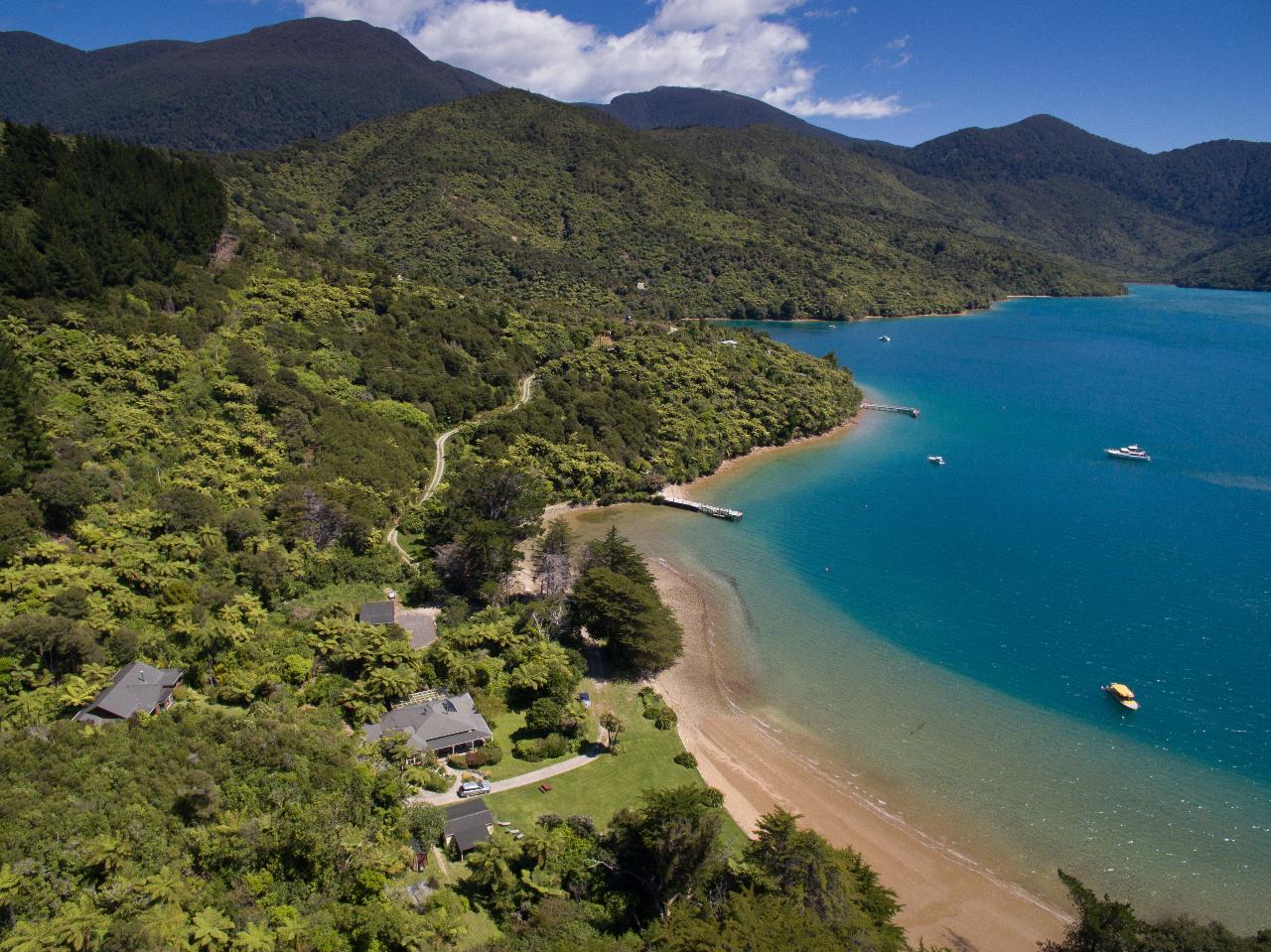 Продолжительность: 4 дн. (прибл.)
Место встречи: Picton
Код предложения: 4DSIW-FurMahport
Day 0 - A pre-tour briefing is held the day prior to departure. Details will be forwarded with your booking confirmation.
Day 1 – Ship Cove to Furneaux Lodge, Endeavour Inlet
We collect you from your accommodation in Picton to join the water taxi to Ship Cove where your walk begins. This scenic and historic reserve was a favourite anchorage for Captain Cook during his explorations in the 1770s as well as being a site of significance for local Maori. Bush is mainly a mixture of stunning podocarp and beech forest with punga ferns and other New Zealand native foliage. This day is regarded as the premier section of the Queen Charlotte Track. Your walk concludes at the historic Furneaux Lodge.
Day 2 – Endeavour Inlet to Camp Bay/Mahana Lodge
Today's coastal walk takes you from Furneaux Lodge to Mahana Lodge through mostly regenerating native bush to the call of bellbirds, fantails and other New Zealand native birds. From Furneaux Lodge, the track continues through native bush and over a small swing bridge to the head of Endeavour Inlet. Pause there to learn more about antimony & the mining industry that thrived there in the 1880s. Follow the main track onwards and into Big Bay where pristine native beech forest awaits before working your way towards Camp Bay and past Punga Cove, five minutes on from there, your accommodation for the evening at Mahana Lodge.
Day 3 – Mahana Lodge to Portage Hotel
A challenging but rewarding day on the ridgeline between Mahana Lodge & Torea Saddle. Truly grand views abound round every corner – a wonderful reward indeed. Stare in awe at the sunken river valleys of the Marlborough Sounds from the iconic Eatwell's Lookout. At different times you can see both the Queen Charlotte and Kenepuru Sounds as you walk. This is a truly spectacular section of the track. Those who feel like a day's rest today can opt for a boat ride around the bays' of the Queen Charlotte Sound. At the end of today, walk from Torea Saddle down to the Portage Hotel. NB. Optional boat trip available to Portage Hotel today for non-walkers (additional cost).
Day 4 – Portage Hotel to Anakiwa
Farewell Portage Hotel and ascend to the ridgeline once again, enjoying stunning views back towards Picton as well as into the turquoise waters of the Kenepuru Sound. Open farmland and a grand native bush section to finish is a fitting finale after four days of walking. Take time for a photo stop at the picturesque Davies Bay – you won't want the journey to end. Today you return by boat from the Anakiwa Jetty to Picton, arriving back to Wilderness Guides HQ by late afternoon.